Stories From the Holy Lands.
A historical and cultural chronicall of those who live and have lived in the lands now known as Israel and Jordan - the "Holy Lands".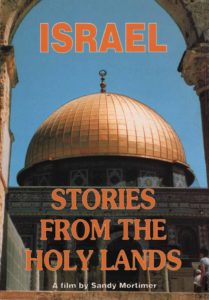 Traveling throughout these two countries, we hear stories gathered over 5,000 years of man's love, hate, cruelty, compassion, faith, dreams, curiosity, monumental failures and greatest achievements.
The Holy sites of the Christian faith are visited through all of Israel, from north to south. The Stations of the Cross in Jerusalem, Jesus birth place in Bethlehem, his childhood home in Nazareth, Mt. Masada near the Dead Sea, all examined in detail.
The spectrum includes not only great and famous Centers of faith, but hidden and unknown spiritual sites, a look into the everyday lives and customs of unforgettable obscure cultures and a deeper understanding of the land itself.
This is an eclectic collection of stories: from centuries past and the living history of the those that call these lands home today.